TRAMP OIL REMOVAL SYSTEMS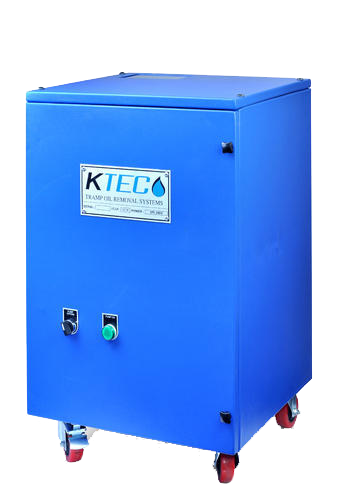 Technical specification:
Single phase 240 VAC Power consumption : 0.4 kWh
Flow rate : 15 LPM outlet
Pipe dimensions : Diameter 32 mm
Application Areas :
Coolant in machine tools (CNC, VMCS)
Degreasing tanks, Washing machines, ETP Tanks.
KTEC Oil Skimmer Models :
KTEC - Portable Systems for Machine Tools.
KTEC-D - For Degreasing tanks/Washing Machines.
KTEC-ETP - For Effluent Treatment Plants (ETP), Vehicle Washing Center
Advantages
Plug and play system
Removes oil droplet upto 20 micron size
No consumable parts
Increases fluid life by 100%
Low operating consts
Tramp Oil are sources of following problems :
Corrosion and stain, Detergency and residues
Dermatitis, Foam, Smoke, Mist
Excessive tool wear due to reduced lubrications properties
Tramp Oil on coolant Clean coolant with KTEC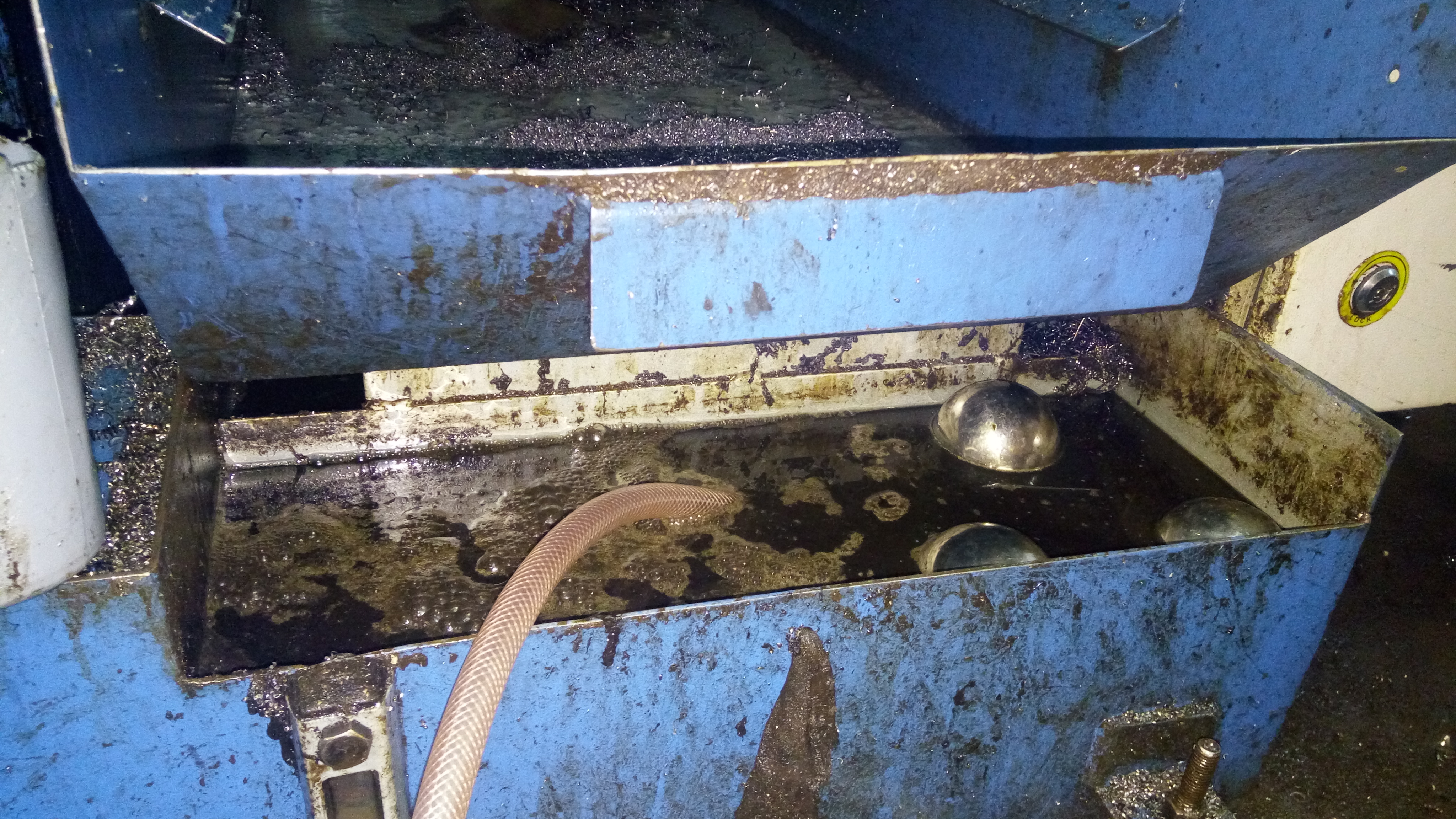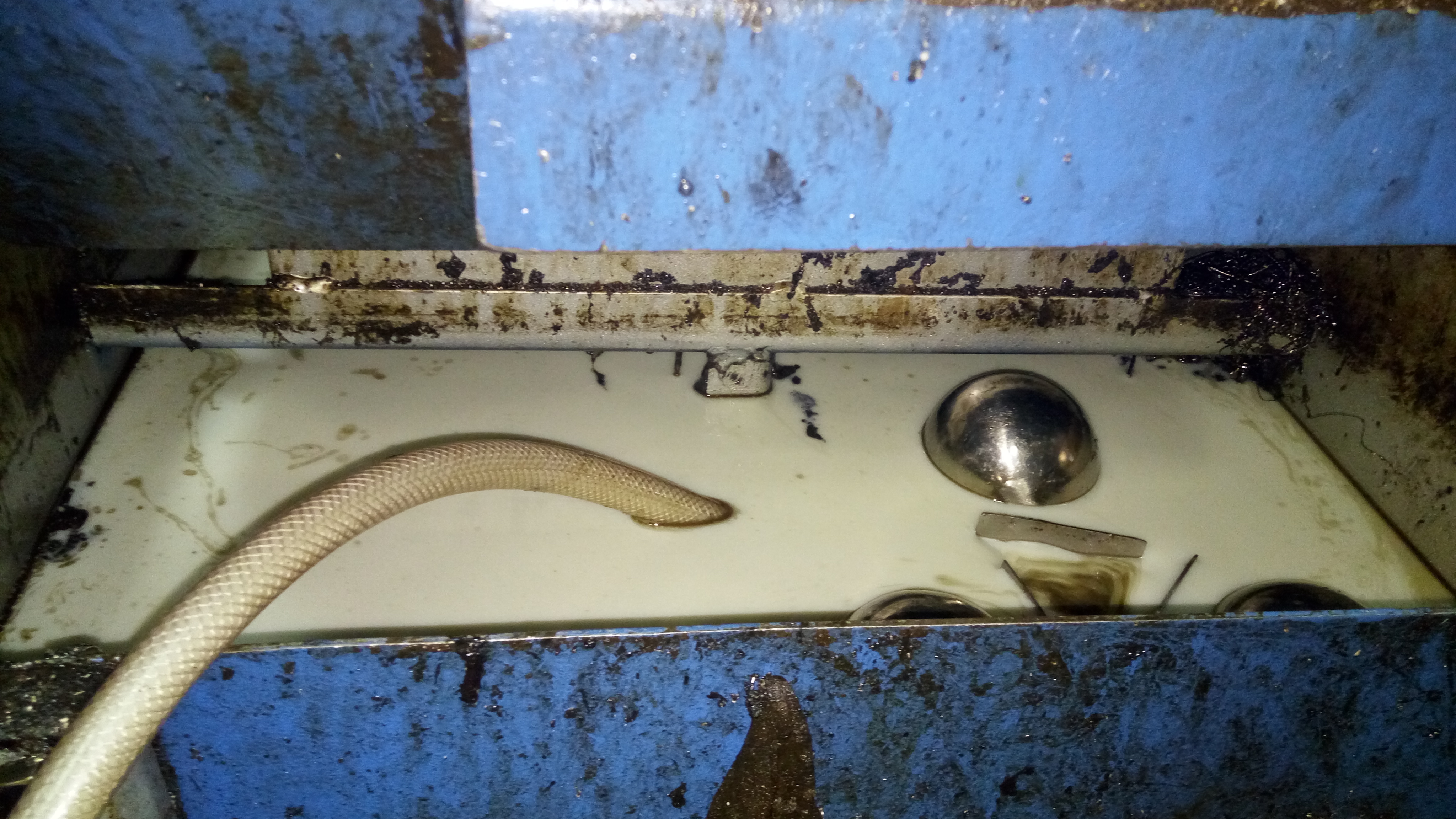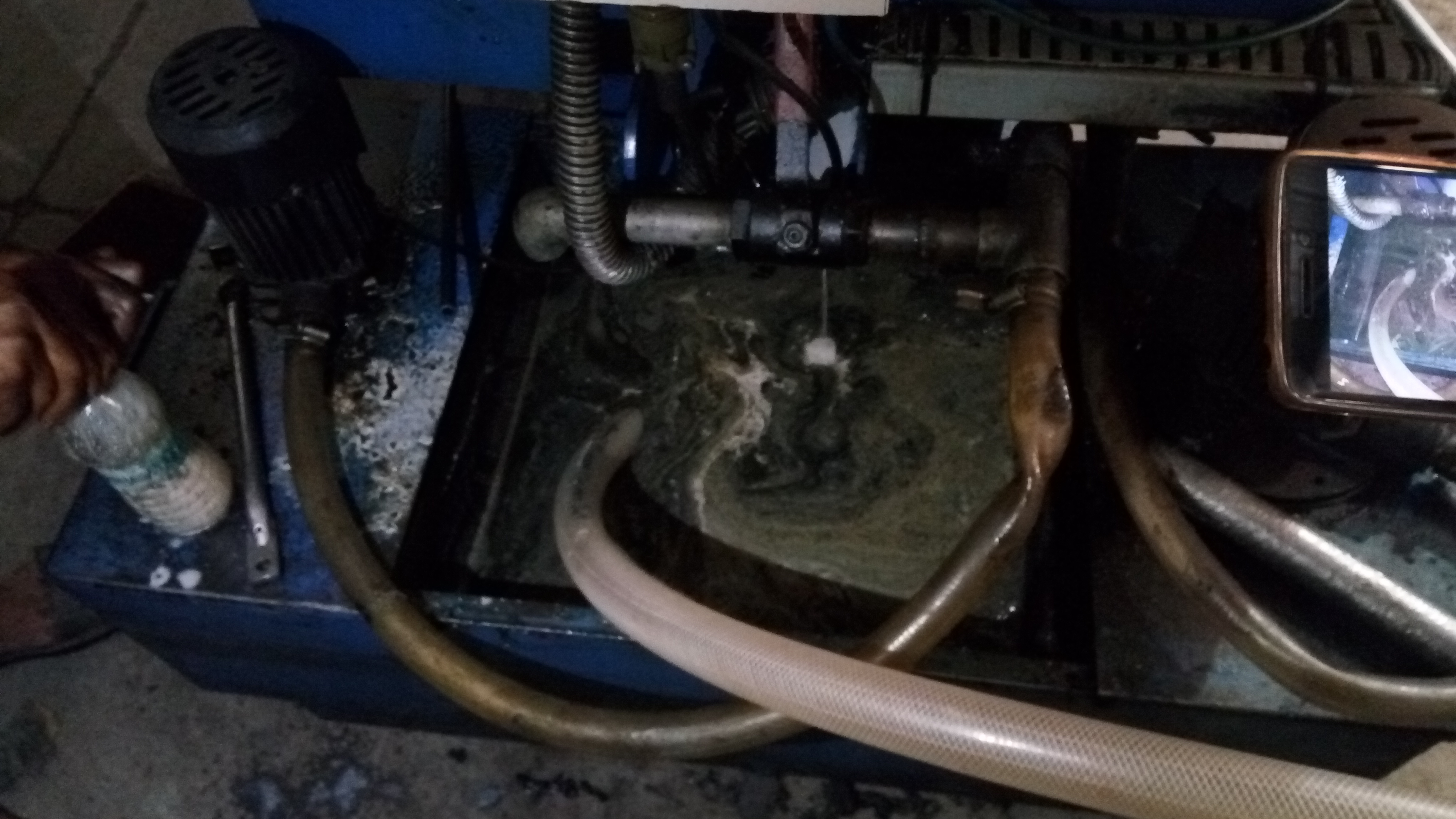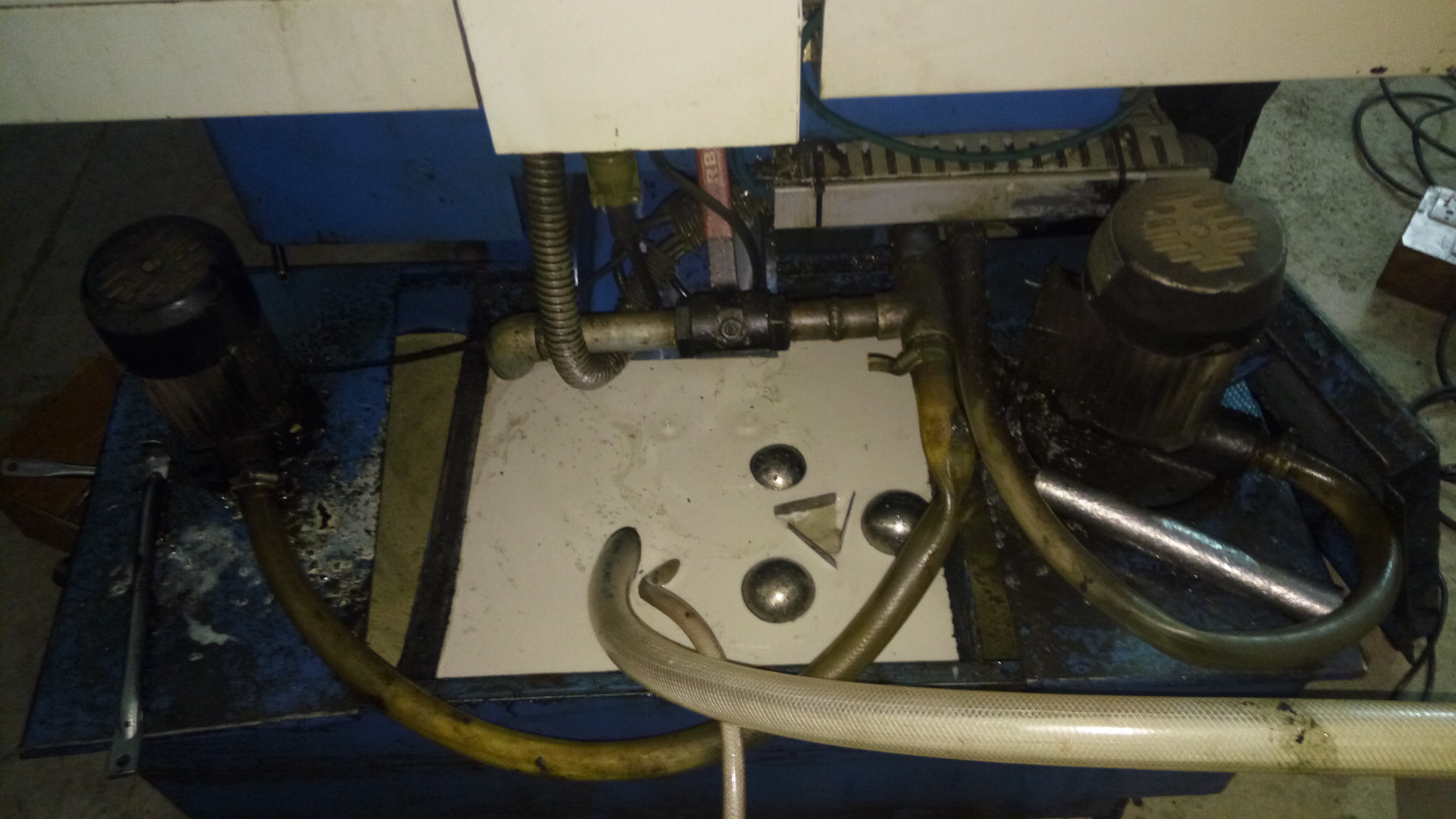 KTEC Belt Skimmer
Single Belt, Double Belt
Medium Duty Gear Box (25 W), Heavy Duty Gearbox (0.25 hp)
Width: 50 mm, 75 mm, 100 mm
Lengths: 300 - 2000mm
Belt Material: SS, PVC
Wipers: PU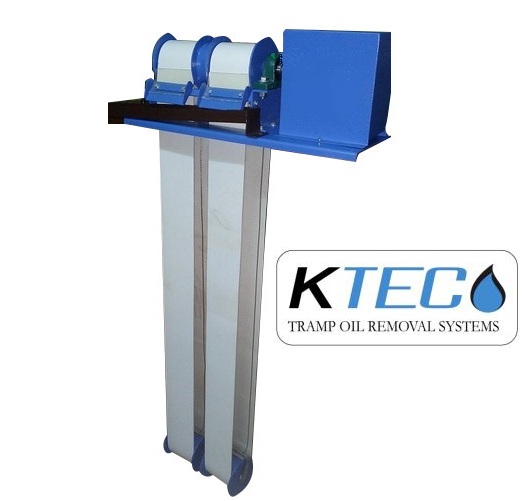 We have wide range of belt skimmers for various applications.
Machine Centers
Washing Machines
Degreasing
ETP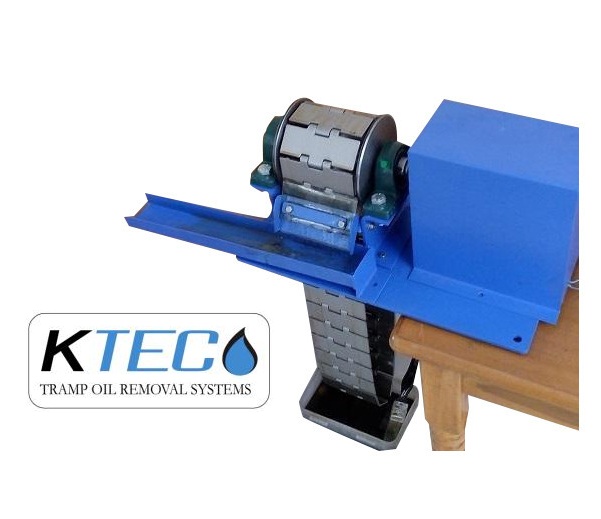 ---
KTEC SUMP SUCKER
Cleans dirty machine sump in minutes
Cleaning machine sump can be time, labor consuming activity with all the mess going on around creates untidy shop floor. Now introducing fast and reliable way to clean machine sump KTEC Air operated Sump Sucker. KTEC Sump Sucker sucks all the fluid (Coolant or Near oil) along with the swarf from the machine sump just like a vacuum cleaner with more power.
Once the machine sump is filtered, fluid can be returned to the sump again that too within seconds and guess what swarf is entrapped in the system and can be removed easily. KTEC Sump Sucker uses compressed air to create a powerful suction to entrap all chips and fluid. Same compressed air is used to return fluid back to sump.
Advantages :
Fast and Reliable
Easy to clean.
Equipped with 50 micron
filter bag.
Low maintenance.
Technical specifications:
200 Liter Sump Size.
25 kg Swarf (Chips) Basket.
50 micron filter bag.
Flow rate upto 100 LPM
System Requirements :
Moisture Free Compressed Air at 5 bars.
Models :
100L, 200L, 400L Tank capacity